prepMASS Station – Gravimetric Dilution
prepMASS fully automates by-weight dilution for oil and lubricant samples, providing high-throughput processing and eliminating manual preparation.
Accurate. Automated. Amazing.
prepMASS is an automated sample preparation system for lubricants consisting of an intelligent sample handling system and a syringe pump coupled with an integrated balance. The system delivers:
Precise and accurate by-weight dilutions of oils and lubricant samples
Accounts for differences in sample density by dilution according to measured mass
Eliminates all manual sample dilutions, saving valuable laboratory time and eliminating errors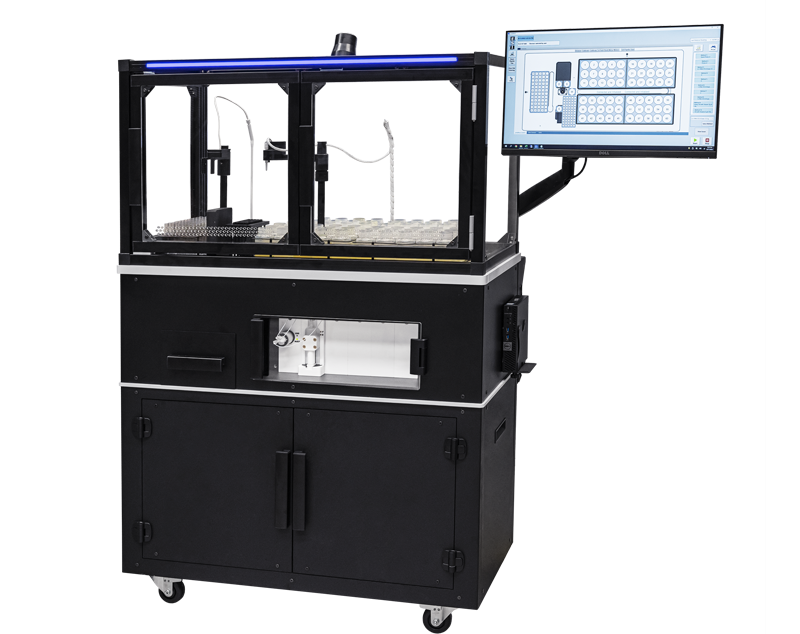 prepMASS Station
Contact us for information on prepMASS Systems!