prepFAST SE – Benchtop System for Ultrapure Chemicals
The prepFAST SE has revolutionized the way ultrapure semiconductor grade chemicals are analyzed with ICPMS detection. The prepFAST SE utilizes syringe-driven flows of UPW, semiconductor grade acids, and standard solution to automate standard curve generation. It is an economical option for eliminating manual handling of samples to deliver sub-ppt detection limit capabilities.
Fluoronetic Autosampler
All fluoropolymer autosampler rail reduces contamination
Compatible with large range of bottle sizes (<1 mL - >500 mL)
Available in MicroDX and 2DX models
Automated Inline Standard Preparation
Removes contamination when creating MSA calibrations
Improve throughput by quickly calibrating the ICPMS for each chemical with no user – down to single digit-ppt range
Syringe Driven Sample Injection
Consistent injection flowrate compared to self-aspiration
High speed washing of ICPMS spray chamber greatly reduces time to switch chemicals
Fully Enclosed Environment
Provides clean room grade results without the clean room
Removes hazardous fumes from room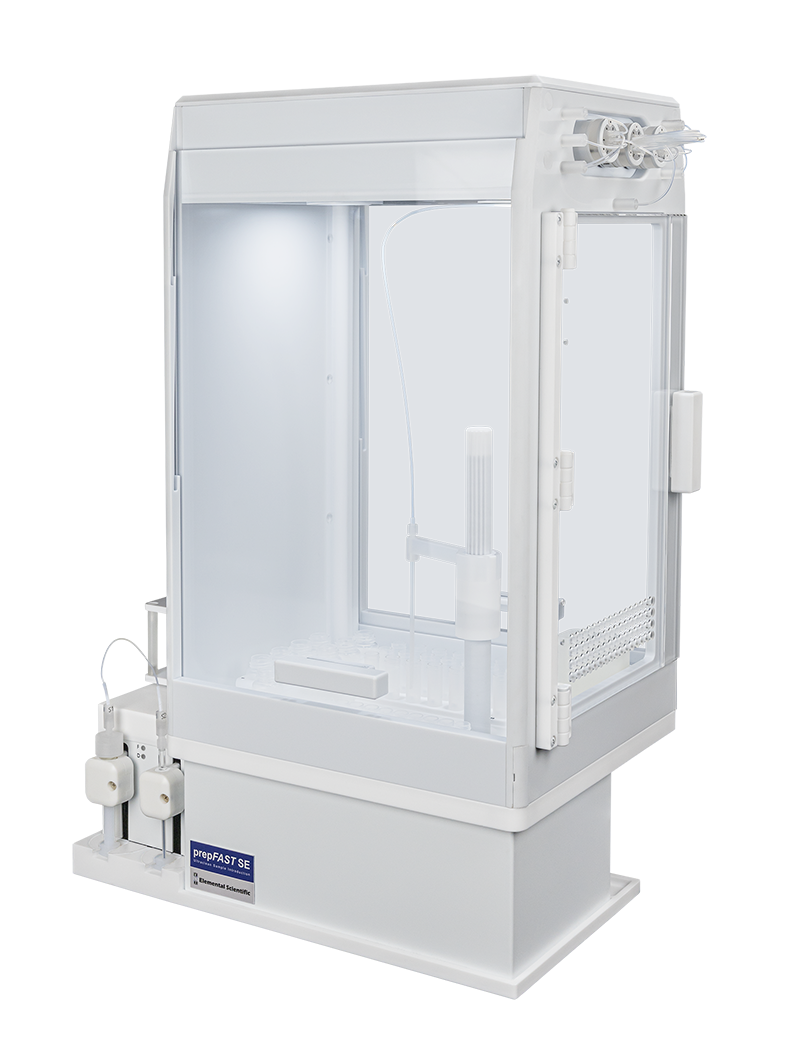 prepFAST SE Micro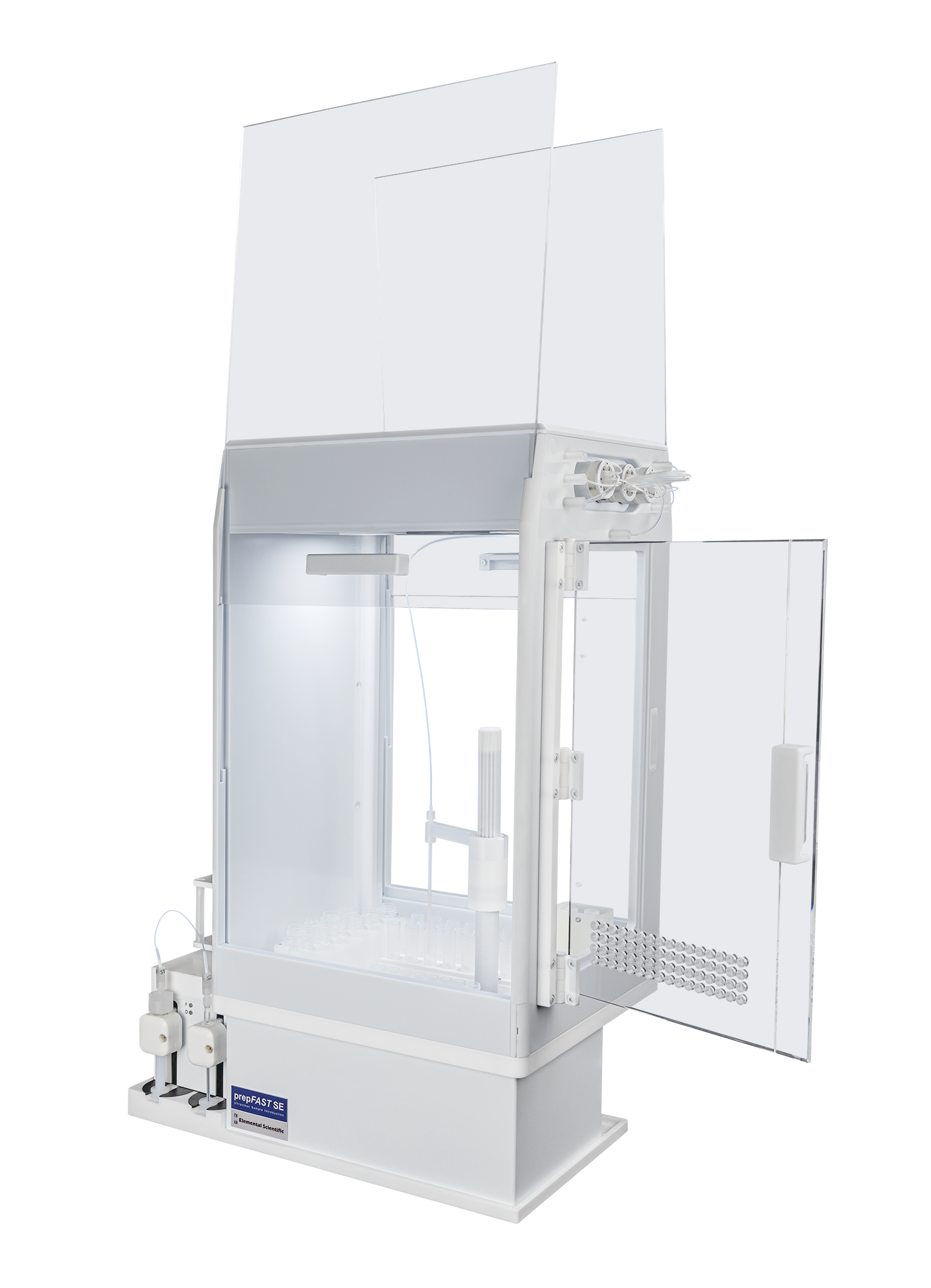 prepFAST SE Micro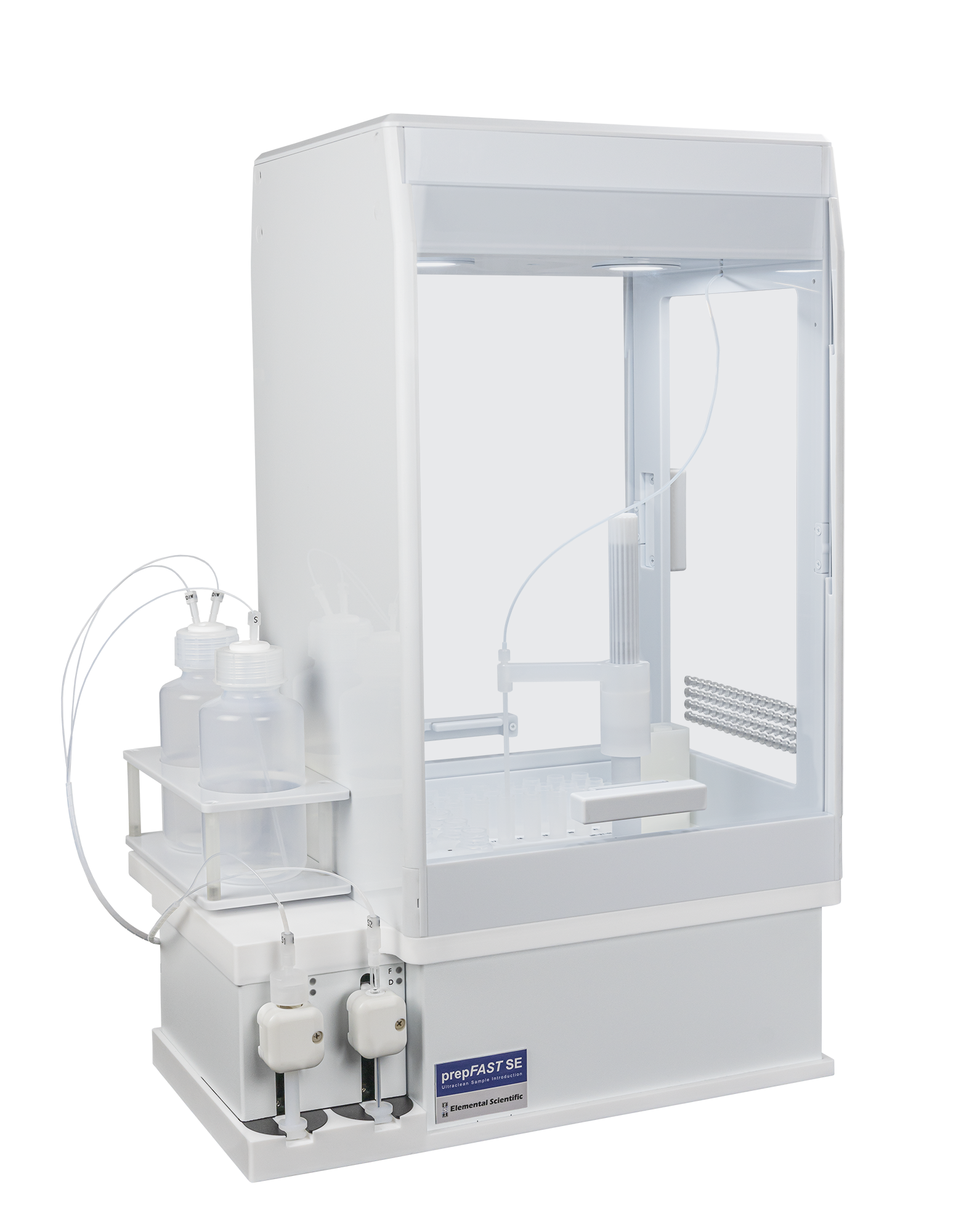 prepFAST SE Micro
Contact us for information on our prepFAST SE Systems!